How to help Aesthetic Practitioners get the final touch with Google Analytics!
If your a business on the internet, Google analytics will give you the opportunity to maximise your productivity by providing you with insight from data collected from your website, allowing you to apply improved decisions for your brand. The results are clear to see- analysis enables a business to keep its competitors close and its customers closer. Below we'll take a look at exactly what makes Google analytics an opportunity your business can't refuse. 
Imagine your website as your business headquarters. It is home, simply because it is the first port of call and the one place you can develop relationships at lightening speed. In essence, your website is a 24/hour illuminated shop sign for your business. But having your name up in lights is only the first step.
The digital world, much like the business one, can often feel like a forest- endless and dense- as you try to navigate your way through to the immense potential of greater e-commerce opportunities and customer engagement. We know a business's reputation and income can be enhanced online especially with the use of social media platforms; however the elephant in the room is how do you make this happen? What strategy do you use to give you an advantage against your competitors? In fact, there are now a herd of elephants in the room because once you have a successful website you then have to look honestly at what makes it successful, file off its flaws and make it even better.
And that's where Google analytics comes in. A tool that alongside your product/service and your website forms an online trinity and provides your business with all the conditions needed to follow the rainbow and unearth that elusive pot of gold.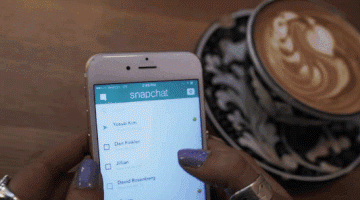 Google analytics is your business's informant on how effective and efficient your website is performing, sounding out the traffic and trends on your site. It sifts through the clutter simplifying your business's objectives into when, what and how. For example if you would like to know when visitors are more likely to visit your site,  Google analytics has the answer. Or what about what visitors actually do on your site? Google analytics has the answer. And what if you want to know how your site has been accessed? Well guess what Google analytics has the answer. It's the real deal!
Google Analytics does what it says on the tin, progressively saving a business time and money as every action is monitored ensuring that,  over time,  the functioning of your pages improve. 
The recording and evaluation of data benefits your business because it gives you greater insight and that insight enables you to make better business decisions. Its ability to provide statistical and quantitative analysis to explain why certain results occur is why it's such an important  resource to any business that aspires to increase both popularity and online presence. 
Every website requires Google Analytics in order to run at peak performance and if you don't you might just catch a glimpse at your competitors as they forge ahead, whilst you're left alone, retracing your steps, lost in the the woods, still wondering how to get to that elusive pot of Gold.