How can Aesthetic Practitioners use SEO to grow their business?
Have you ever considered SEO, Googled it and then gave up because there was just so much information? Well, you're not alone! I'm Sophied the host of this post and I've worked with countless aesthetic practitioners who have done exactly that, but once I broke down exactly what they have to do and why search engine optimisation is so important, they quickly took note 📝.
If you haven't come across my site before, I'm Sophied and I help you to find your digital sweet spot by creating an online process that lets you do digital the way you want to! The first thing you need to know about SEO is what it is? The guru, that is Neil Patel describes SEO as...
"The process of optimising your online content so that a search engine likes to show it as a top result for searches of a certain keywords".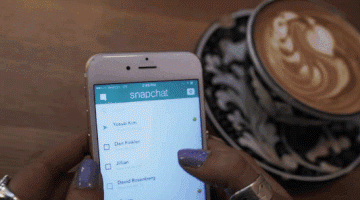 So in other words, your clients will be using google to find your treatments and that's where SEO comes in. Now you know what it is, the question where most practitioners get confused is how can they use it to grow their clinic and business?
Search engine optimisation is all about your content, the content on your website page and the title tags, meta descriptions and image alt text. But it's not necessarily what you write on your website but how you describe it to the search engines.
Let's say you have a page on your website dedicated to your before and after pictures, and a potential client types into Google "best before and after pictures of dermal fillers and marionette lines". If you have set up your SEO on your page and the title tag is "best before and after pictures of dermal fillers and marionette lines" ; mixed with a few other ingredients made of Google algorithms, can make your website 10 times more likely to be shown. Which instantly drives more potential clients to your website, which will grow your business.
But as you've probably guessed, when you qualified and got your foundation level 7 your aesthetic training provider didn't mention you would need psychic powers like Mystic Meg. And this is where keyword analysis comes in, this is where you research how frequently clients are searching for your treatments in your area. Once you have the best performing keywords, they can then be used for your title, meta descriptions and alt text. So now you know what it is and why it's important you can start to implement your own SEO and start growing your business today.
Did I miss something? Leave me a comment below and we can talk it out!
Ready to find your digital sweet spot? Click the link and find out how I can help you to create a digital process that works for you!